Absolute transparency creates trust – and trust is the basis for our shared success.
What is the basis for trust?
Or to put it another way, how do you determine that an asset manager deserves your trust?
We believe an honest and trusting relationship with you serves as the basis from which to achieve your objectives.
We firmly believe that we can only gain your trust if you are able to see and understand what we do when and where for you and on your behalf – any time you want. This conviction is one of our principles.
To ensure that we adhere to this principle we, as a company, work independently from third parties and are therefore ultimately only responsible to one person: you. All we need is a bank to keep your assets in good hands.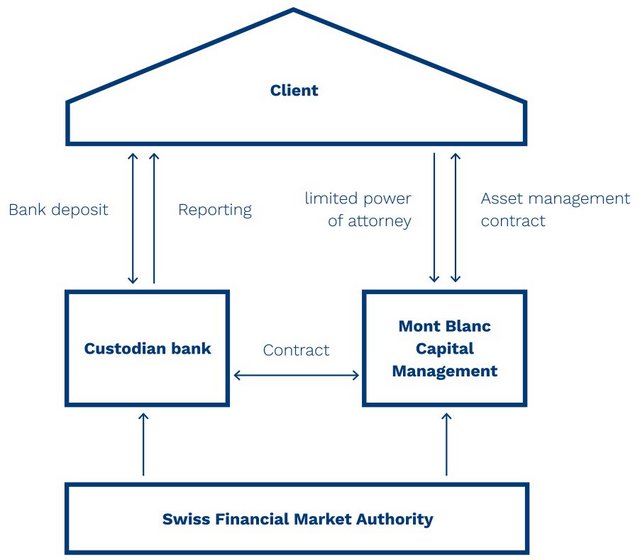 We focus on working with lean and transparent structures – with no unnecessary third parties.
This simple triangular relationship has three parties:
You, the client
The custodian bank of your choice, which holds your portfolio
Us, the asset manager with limited power of attorney
The regulatory authorities ensure continuous supervision:
Mont Blanc Capital Management is subject to monitoring by the Swiss Financial Market Authority (FINMA) and is exempted from the authorization requirement from the Federal Financial Supervisory Authority (BaFin) in Germany.
You receive direct online access to your account. This means you can track the performance of your portfolio at all times. You have a complete view of the securities, cash accounts, transactions and costs.
Your benefits: Comprehensive information brings you security and trust.
In general, our investment strategy has a medium- to long-term focus. However, there may be situations in life when you need to divest quickly. At Mont Blanc Capital Management, you can convert your portfolio into cash at short notice.
Your benefits: The ability to divest daily liquid securities preserves your freedom and flexibility.
We take the time to really understand your intentions, needs and objectives, and work with you to develop the path to your success – your own personal benchmark.
Your benefits: Taking your needs into account guides the way to your objective.
We view the world as a single marketplace. There are no geographic boundaries and we often achieve returns on investments by going to places where we find few competitors.
Your benefits: You can only maximize opportunity by expanding the investment universe.
We practice the fine art of selection to provide protection. We all know that you can reduce portfolio risk by diversifying asset classes, sectors and investments. But we take a selective approach in our strategy and tactics in order to maximize the return opportunities.
Your benefits: A smart approach to selection provides you with a diversified portfolio with the best investment ideas for strong returns.
Our investment strategy at a glance
Mont Blanc Capital Management follows a liquidity-oriented and transparent investment philosophy. Portfolios are diversified with a global focus, always reflecting the client's individual wishes and needs. Portfolio management actively follows the GO Investment Approach, irrespective of the benchmark.
The natural cycle of the seasons
Nature, with its four seasons, is a good symbol for assets and investments. Artist Philipp Winterhalter interpreted the four seasons for us.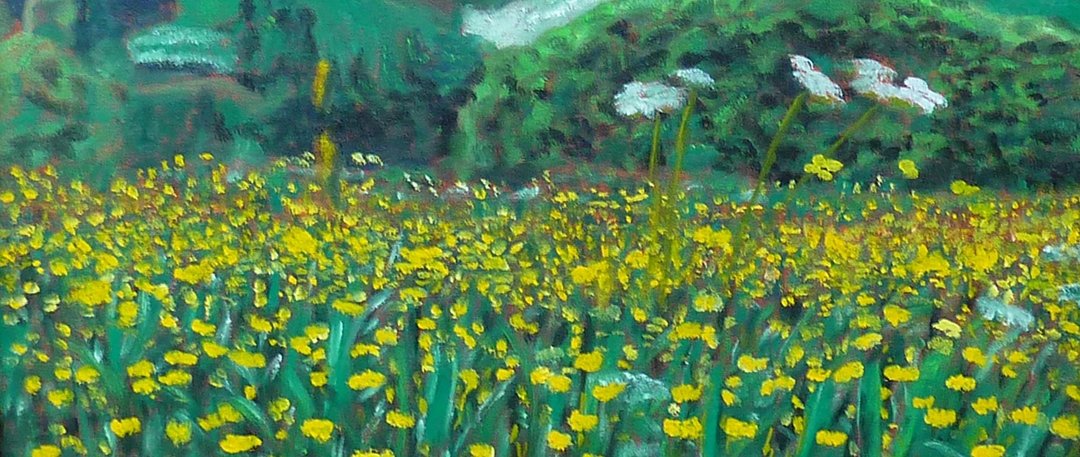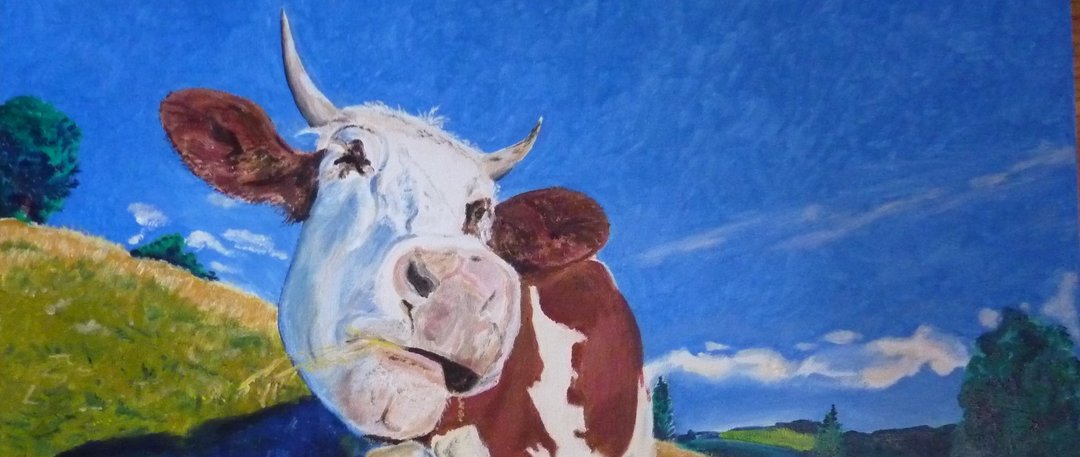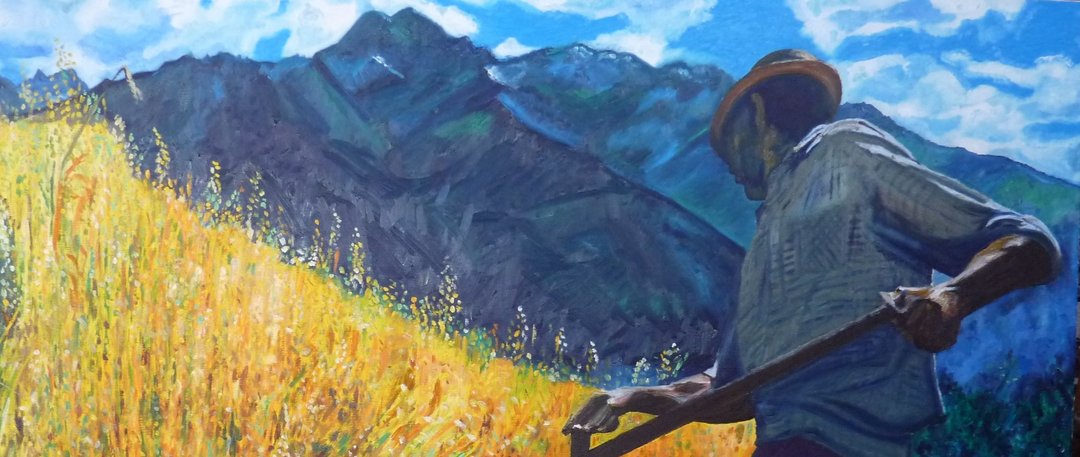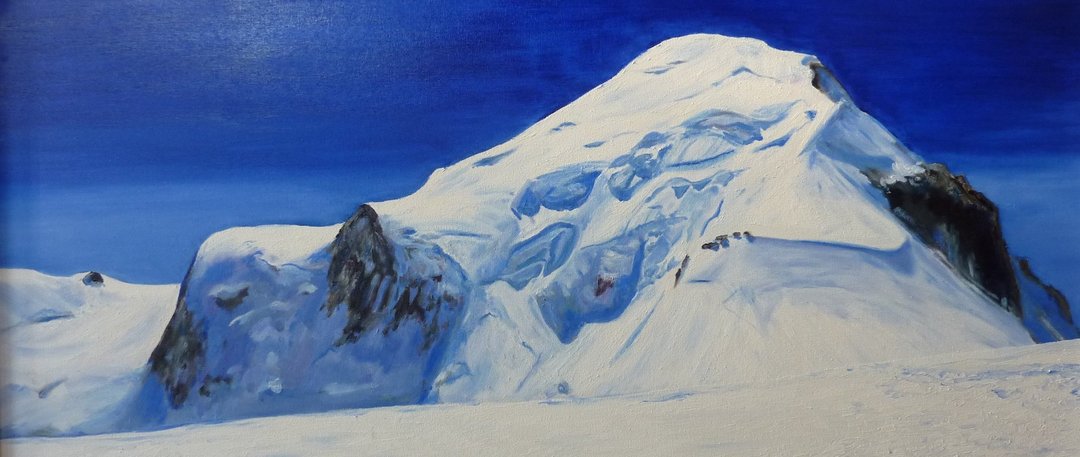 top